National Association of Women in Construction (NAWIC) announced March 4-10 is Women in Construction Week. We are so thankful to work with so many amazing construction companies that empower women to be the best they can be. Women are such a valuable asset to any company, as they provide insight and problem-solving skills to the team.
BirdDogHR wants to thank all of the women in construction for doing what they do every day. Take a peek at three of the outstanding women we have the pleasure to work with and stay tuned for more as the week progresses!
Lauren Cramer
Construction Engineer, Cramer & Associates, Inc.
Her grandfather founded Cramer over 60 years ago and it's since grown into a Midwest leader in building and repairing bridges, culverts and dams. Lauren is proud to contribute to her community and family legacy through her work at Cramer, whose project list includes the Iowa Women of Achievement Bridge, completed in 2010.
Through her work, Lauren is able to travel around the world meeting renowned leaders in the construction industry to exchange ideas and best practices.
Rebecca Battle-Bryant
VP of HR and Workforce Development, EEO Officer, United Infrastructure Group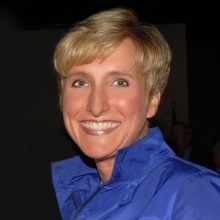 In her 2.5 years at UIG, Rebecca has been instrumental in developing partnerships with key decision makers at the state and local level to encourage career opportunities in construction.
My hope is that I have demonstrated that women are adaptable to all the environments in construction from the office to the job site. I am passionately working to integrate more women at every phase of company operations at UIG. The more successful women we have, the easier it will be to affect changed perceptions that women can have fulfilling careers in the construction industry.

– Rebecca Battle-Bryant
Rebecca has developed a cross-functional recruiting team to encourage diversity of new hires and implemented new technologies to reach competitive hiring goals. Way to go Rebecca! We are proud to work with you!
Christa Davenport
People Development Manager, Crowder Constructors, Inc.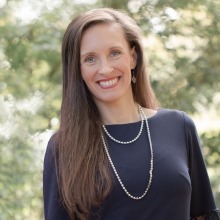 Throughout her 13 years at Crowder, Christa has developed numerous community partnerships with non-profits and professional organizations, including Habitat for Humanity, Juvenile Diabetes Research Foundation, American Heart Association, and Carolinas Associated General Contractors (CAGC).
Christa has chaired the CAGC Project SuperVision committee for the last 7 years, ultimately taking a strong partnership between CAGC and the National Center for Construction Education and Research (NCCER) to the next level. That included leading the committee in writing an assessment required for field construction supervisor certifications. She was also named CAGC Outstanding Committee Chair in 2014.
Christa made her mark in the male-dominated industry by building strong foundations on knowledge, skill and trust, which she feels contributes to the family-like bond she shares with Crowder colleagues.
Construction is an ever-changing landscape providing fertile ground for everyone who wants to change the world and leave their mark, both literally and figuratively, especially women.

– Christa Davenport
For more information about NAWIC or Women in Construction week, click here. Check back later this week as we feature more of the women in construction we are so proud to work with!